Your Essential Business Success Guide
At AKIF CPA, we are committed to our client's growth and success. Whether you are a new business trying to establish in a competitive market or an established business struggling to grow even further; we can help achieve your goals.
For the past 10 years, Akif CPA has been helping entrepreneurs, business owners and self-employed individuals like you strengthen operations and maximize tax savings.
As a part of the continuous commitment to our current and future clients we have developed a business guide " Secrets of Business Success".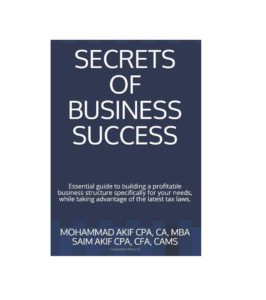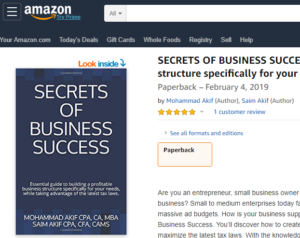 Secrets of Business Success
An essential guide to building a profitable business structure specifically for your needs, while taking advantage of the latest tax laws!
A guide that can help a new business or an established business achieves success through systems, business tax savings, and individual tax savings strategies.