Reading Time:
4
minutes
Ecommerce is the new normal now. When new trends settle in, businesses need new ways to adapt them quickly.
This creates challenging environments for businesses to remain flexible with the new updates.
Among all these challenges, e-commerce accounting often brings extra attention.
The massive revenue streams may dilute your focus to manage all the processes, and it may be difficult to maintain your accounts error-free.
Cross-border e-commerce accounting adds an extra layer of complexity since you deal with a lot of regulations.
However, once you divide everything into manageable chunks, the accounting will flow naturally into your daily activities and won't consume much of your time.
In this article, we have discussed some general tips to comply with e-commerce accounting challenges.
Moreover, we have mentioned some automated tools which you can take advantage of.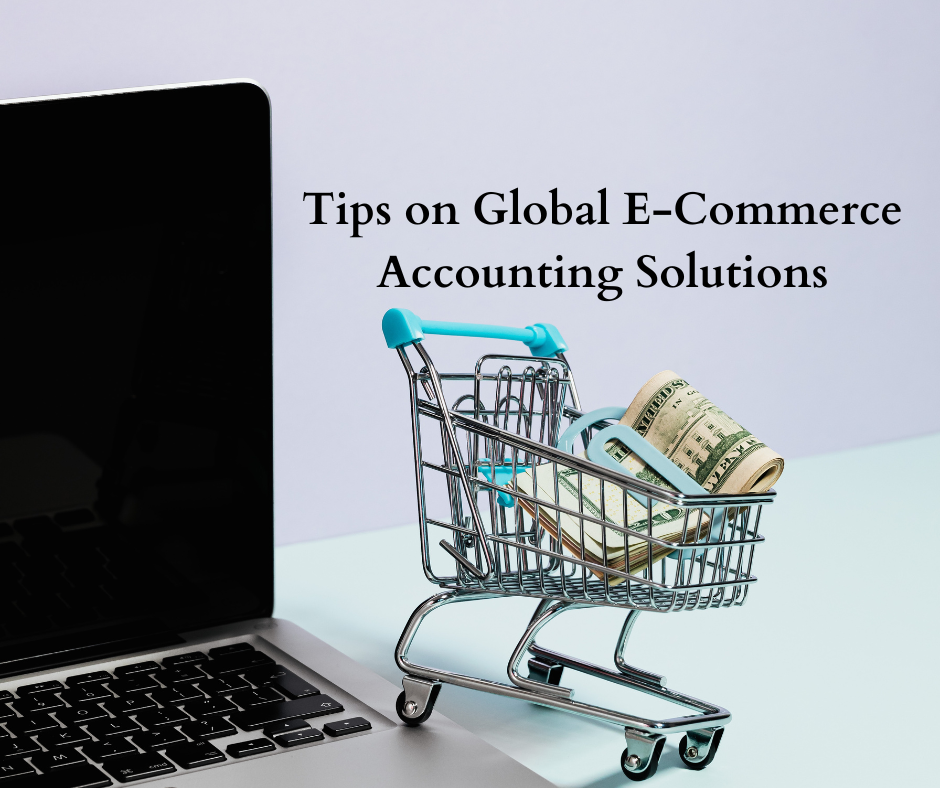 Comply with the Rules
You must first make sure you are familiar with the rules and laws that govern business accounting in the country you operate in.
Different countries have different laws. For example, the Canadian taxation regulations for e-commerce are different than the U.S.
You will discover that the majority of governments have their own websites that provide information on conducting business in that region and the associated costs and tax ramifications.
We'd recommend consulting a professional CPA in such cases.
Automate the Processes
Utilizing an online accounting solution is the easiest approach to managing the accounting for your e-commerce business.
It is also important to consult with a trusted CPA first. Automated tools are programmed in a systematic way to calculate the details they are programmed in.
However, a CPA can creatively understand your business and then propose solutions to the problems.
Following are the advantages you get by integrating your accounting with software:
Simple to set up and give you control over your accounting.
You can access your data whenever you need to because it is often located in the cloud.
To make things even simpler for you, some platforms even let you incorporate the accounting program into your e-commerce website.
There are a lot of options available. In the coming section, we have listed some of the software that you can consider incorporating into your accounting solutions.
It is also important to understand your needs and then consider software to cope with your accounting problems.
Wave
The fact that Wave is totally free is one of its best features.
That is correct. There are never any brief free trials or monthly subscription fees; everything is always completely free.
You may handle accounting, payroll, invoicing, and other tasks with Wave.
You can also quickly generate reports, create invoices, and have data automatically imported from PayPal, Excel, and many other sources.
This is the best option if you're just starting off and have a small budget.
Pros:
Free software for your business.
Can be customized to specific industries. For example, real estate and e-commerce.
Cons:
Limited metrics to calculate – you can't calculate the available stock.
Can not be used for higher calculations
Quickbooks
For small business accounting software, QuickBooks is rated as the number 1. You can expect wonderful things from QuickBooks.
They provide cloud-based and on-premises accounting software. Most of the main e-commerce platforms, including Shopify, eBay, Etsy, and Amazon, can be integrated with QuickBooks.
Specifications:
Time-consuming data entry activities are reduced and tracking inventory and expenses is made simple.
It requires a monthly subscription fee, the price of which varies depending on the plan you select (the first month is free).
The advantages of each plan vary depending on your needs and the size of your company.
Pros
Easy to understand and function.
You can use the flexibility of connecting it with third-party tools.
Cons:
Less customized features for your business.
Systemic errors.
NetSuite
NetSuite cloud financials and accounting software, which is intended for large businesses, assist finance professionals in designing, transforming, and streamlining their procedures and operations.
Core accounting and finance operations are combined with effective compliance management in NetSuite.
This combination lowers back-office costs while increasing financial close efficiency and company performance.
It would be wise to look into NetSuite if you are in charge of a sizable company with international activities.
Pros:
Flexible to use
Easy to work on your financial planning
Cons:
High cost of the subscription.
Ask for an extra fee to use advance features.
Xero
A web-based accounting program for small and developing enterprises is called Xero.
Small business owners may instantly see their financial situation. All thanks to Xero which connects them with their trusted advisors.
Xero can be accessed from a device with good internet. It is helpful for small businesses in managing their transactions, cash flows, and every account detail.
All bank transactions are coded and imported automatically.
You may better manage your finances and incoming expenses by using online bill pay, which also strengthens connections with the suppliers of essential business supplies.
Pros:
Converts currency automatically
User friendly
Cons:
Recurring payments need to be added manually
The transactions limit is under 2000
Keep a Healthy Check on your Bookkeeping
Keep track of all your financial transactions to ensure that your accounting runs smoothly.
You'll waste a lot of time attempting to find lost documents if your bookkeeping is not maintained properly.
Keep all of your invoices, receipts, and other documentation of your earnings and expenses.
To save you time later on, try to keep them filed in a logical, orderly fashion.
Talk with a Professional CPA
Getting your own professional accountant might be worthwhile if you have any doubts or find the entire accounting process for your business to be complex.
An accountant can verify that you are adhering to all tax requirements and relieve a lot of your burden, especially if they specialize in e-commerce.