Reading Time:
4
minutes
The e-commerce industry encompasses the online sale of tangible commodities to individual consumers (B2C). This justification covers transactions completed on desktops, laptops, and portable smart devices.
With a projected $35 billion in e-commerce sales in 2021, Canada ranks 10th overall, just behind Indonesia and ahead of Australia.
The Canadian e-commerce market grew by 14% in 2021, contributing to the world's 29% growth rate.
The primary cause of the Canadian populace's continued reliance on online shopping is the worldwide coronavirus pandemic, which has forced people to stay inside to protect themselves from the deadly virus.
Additionally, the virus forced physical stores to take a second seat.
e-commerce sales are still increasing. New markets are developing, yet current markets have room to grow.
East and Southeast Asia, with their expanding middle class and deteriorating offline retail infrastructure, are the main driving forces behind this.
Global e-commerce retail sales are anticipated to increase from $3.53 trillion in 2019 to $6.54 trillion in 2023.
Canada has developed into a strong and lucrative industry due to its big digital population. About 28.1 million Canadians made online purchases, amounting to nearly CAD$1.85 billion in retail sales.
By 2024, the online retail business is expected to generate more than $33 billion in revenue, up from $25.4 billion in 2019.
An Insight of Canadian E-Commerce
To understand how Canadian online retailers might use this client base, Canada Post conducted a poll of 5,000 online shoppers.
The webcast included the key takeaways from Canada Post's most recent e-commerce report, which was delivered by Jonathan Critch, Manager, Parcels and E-commerce.
A $65 billion industry, e-commerce. Canada Post estimates that $108 billion would be spent in online retail in 2023, with 32% of Canadians wanting to spend even more.
In 2019, 80% of Canadians conducted their shopping online. And it appears that age does matter. Age 53 to 72 is the group that shops online the most (37%), followed by millennials (28%), and Gen Xers (25%).
However, these last two age groups are more frequently classified as HYPER+ shoppers, which means they make 25 or even more online purchases annually.
The Five E-Commerce Trends for the Upcoming Year
Major obstacles await e-commerce brands in 2023. Nobody is certain how the soon-to-arrive world will look after all the economic crises all around the world.
In addition, significant developments in online interaction and client data monitoring will take place in 2023. Here are a few Canadian e-commerce trends to keep an eye on in the coming months.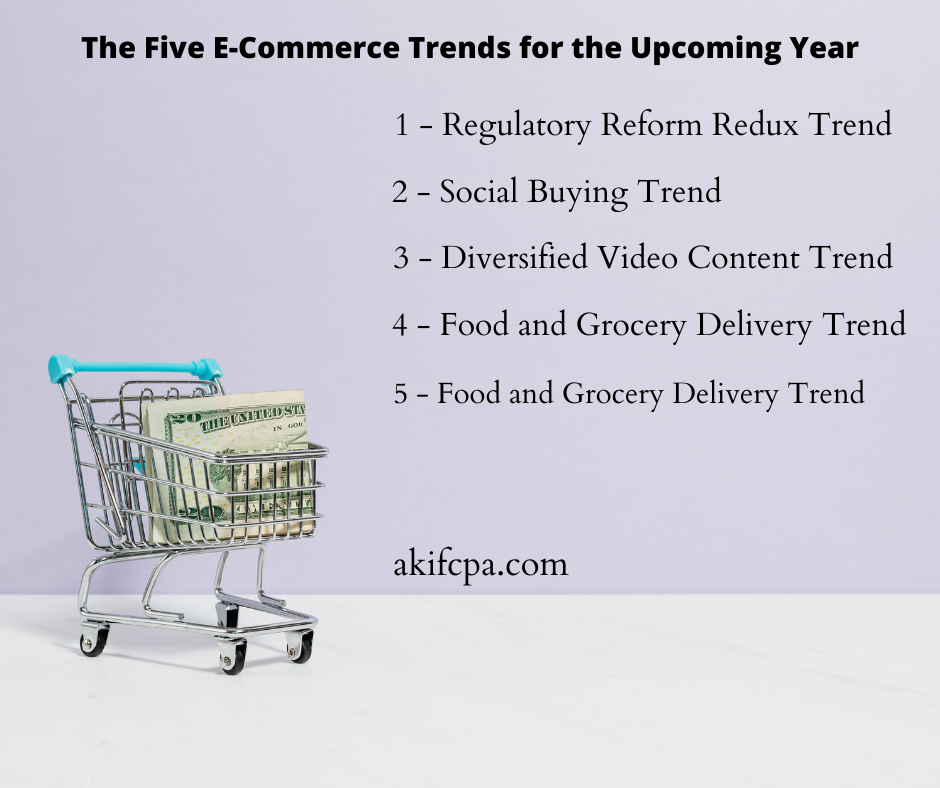 Trend Number 01: Regulatory Reform Redux Trend
The Digital Charter Implementation Act, 2022, was introduced by the federal government on June 16, 2022. (Bill C-27 or Bill).
The Bill would substantially modify federal private-sector privacy law if it were to pass. The federal government's previous proposal, Bill C-11, which was introduced in 2020 but died on the order paper as a result of the 2021 election, is replaced by Bill C-27.
The new Artificial Intelligence and Data Act (AIDA), the Bill would also establish regulations for "high-impact" artificial intelligence systems in the commercial sector.
The 2020 plan and the proposed CPPA are comparable in many ways, however, the CPPA offers additional clarification for enterprises to understand their data governance requirements.
The federal government's objective of putting in place an adaptable regulatory framework for the data-driven economy is supported by this new plan.
It accomplishes this by lowering the number of circumstances in which an organization must get consent during regular business operations.
Trend Number 02: Social Buying Trend
During the epidemic, social commerce—the capability to shop and make purchases using social media platforms—accelerated.
The finding and deliberation phases of social commerce now make up the vast bulk of it. However, the top social networks in Canada do not offer checkout features.
In Canada, 22% of social commerce purchasers between the ages of 18 and 34 reported making a purchase on social media in the six months prior, according to a survey conducted by Shopify in September 2020.
In contrast, only 6% of people 55 and older and 11% of people between the ages of 35 and 54 did so. Social purchasing in Canada lagged behind the global average across all age groups.
For instance, the percentage of social buying was 33% and 25%, respectively, in the UK and the US.
Savanta's Bazaarvoice poll from December 2020 found that 24,5% of Canadian adults indicated they were most likely to make purchases on Facebook, followed by Instagram (17.1%) and YouTube (16.5%).
While Twitter, Snapchat, Pinterest, TikTok, and TikTok all received some answers, their shares were quite little.
Trend Number 03: Diversified Video Content Trend
In case you weren't aware, a large portion of the internet is shifting toward video content. Respondents' top source of information is video content, according to 66% of consumers.
Because of this, social media platforms like Instagram, YouTube, and TikTok are gradually growing in popularity.
Relevant e-commerce businesses will update their websites with more diverse video material, such as:
Video backgrounds
Videos on product pages
Videos demonstrating products
Video testimonials and reviews
The majority of conventional text-based websites will begin to include videos. But it's also crucial to regularly update your social media profiles with original information.
E-commerce businesses on a tight budget might benefit from free video downloads from stock video websites or from using automatic animation tools to produce quick movies quickly and affordably.
Trend Number 04: Food and Grocery Delivery Trend
Online shopping has evolved to encompass more top-up shopping trips and varied demographics, including older generations, and it will keep on evolving.
Previously, it was mostly the realm of young, urban, affluent families looking for the convenience of "large-basket delivery" to their homes.
So-called ultra-fast delivery firms like Tiggy and Ninja Delivery, which guarantee 10- to 15-minute delivery to customers in urban markets, have also recently made their Canadian debuts.
Their business approach makes use of "dark stores," which are effectively micro-fulfillment facilities that carry a limited selection of common supermarket items including meat, eggs, and paper goods.
Trend Number 05: Digital Audio Trend
In 2023, the number of people listening to podcasts, digital radio, and streaming music will rise dramatically.
In Canada, time spent listening to digital audio surpassed that of radio for the first time in 2021, and the format will keep growing.
With audio-only advertisements and display ad units for more attentive listeners available, brand marketers' advertising opportunities are becoming clearer.
What's Next?
One of the earliest business models in the world is retail sales, but let's say e-commerce is continually evolving.
Understanding emerging trends in the Canadian e-commerce sector will put you miles ahead of your competition as you implement those that best fit your company's and brand's needs.
Keep an eye on your competitors, follow the newest user-reach strategies, and give priority to changes that will have the biggest effect on your revenue.